THE BENEFITS
OF CULINARY MAGIC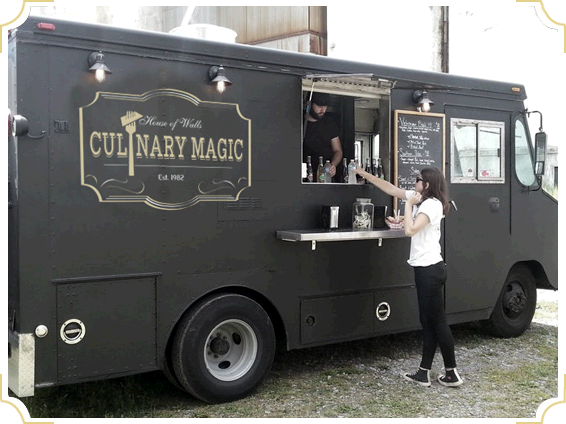 We have specialized equipment that allows us to stand out from the rest, in terms of quality and service.

TFK 250 (tactical field kitchen 250 - 500 people ) made by Karcher of Germany, used through out the world for military and humanitarian needs. Our field kitchens allow us to prepare dishes on site fresh for your guests. This gives us the ability to provide restaurant level cuisine to your event. There is no sacrifice in quality by the use of hot holding transport carriers, industry standard equipment to transport hot foods that were prepared ahead of time at a central commissary kitchen, sometimes with food sitting in them for a couple of hours. We also have the ability to smoke fish and meats freshly on site, with the use of our portable smoker and BBQ 's giving an artisan approach to some simple technique's that could make your event stand out.

We do not charge an auto gratuity, with house of walls gratuities are not automatically added to your bill. Gratuities are at the discretion of the client and are based on the service they received. They are not mandatory, however always greatly appreciated. House of Walls is chef owned and operated.